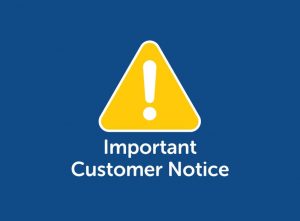 July 19, 2022
We have some very exciting news!
Welland Hydro has updated your online portal by migrating from Customer Connect to SilverBlaze. All existing Customer Connect account holders will have received an email notification on July 19 with instructions as to what actions were needed as part of this transition.
Please note that all links to Customer Connect, including those in recent ebill notifications, will no longer be valid. However, all of that same data can be accessed / viewed in SilverBlaze.
To login, or register for SilverBlaze, please click here.
---