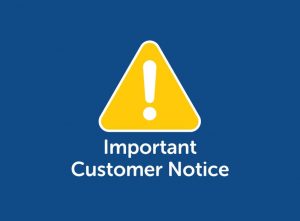 March 23, 2020
Welland Hydro has heard from many customers regarding changes to time-of-use rates during the COVID-19 pandemic. The Ontario Energy Board (OEB) has posted the following on its website:
"We've received many requests about lowering electricity prices during this unprecedented time. The Ontario Ministry of Energy, Northern Development and Mines is looking at programs and policies to support electricity customers during the COVID-19 pandemic. We expect that information will be made available in the coming days."
Welland Hydro will immediately post any direction received regarding energy prices on its website and social media channels to keep our customers informed.
---